A pick-up truck and trailer carrying large cylinders of hydrogen crashed and exploded in Ohio yesterday, sending "balls of flames" ten metres into the air.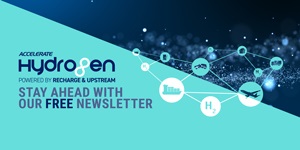 Hydrogen: hype, hope and the hard truths around its role in the energy transition
Will hydrogen be the skeleton key to unlock a carbon-neutral world? Subscribe to the weekly Hydrogen Insight newsletter and get the evidence-based market insight you need for this rapidly evolving global market
Coincidentally, a day earlier, a hydrogen tanker crashed and overturned in the neighbouring state of Pennsylvania, trapping the driver.
The pick-up and trailer — belonging to North Carolina-based hydrogen fuel manufacturer and distributor OneH2 — collided with a Toyota Corolla in Orange Township, near the state capital Columbus, at around 2.30pm, before catching fire.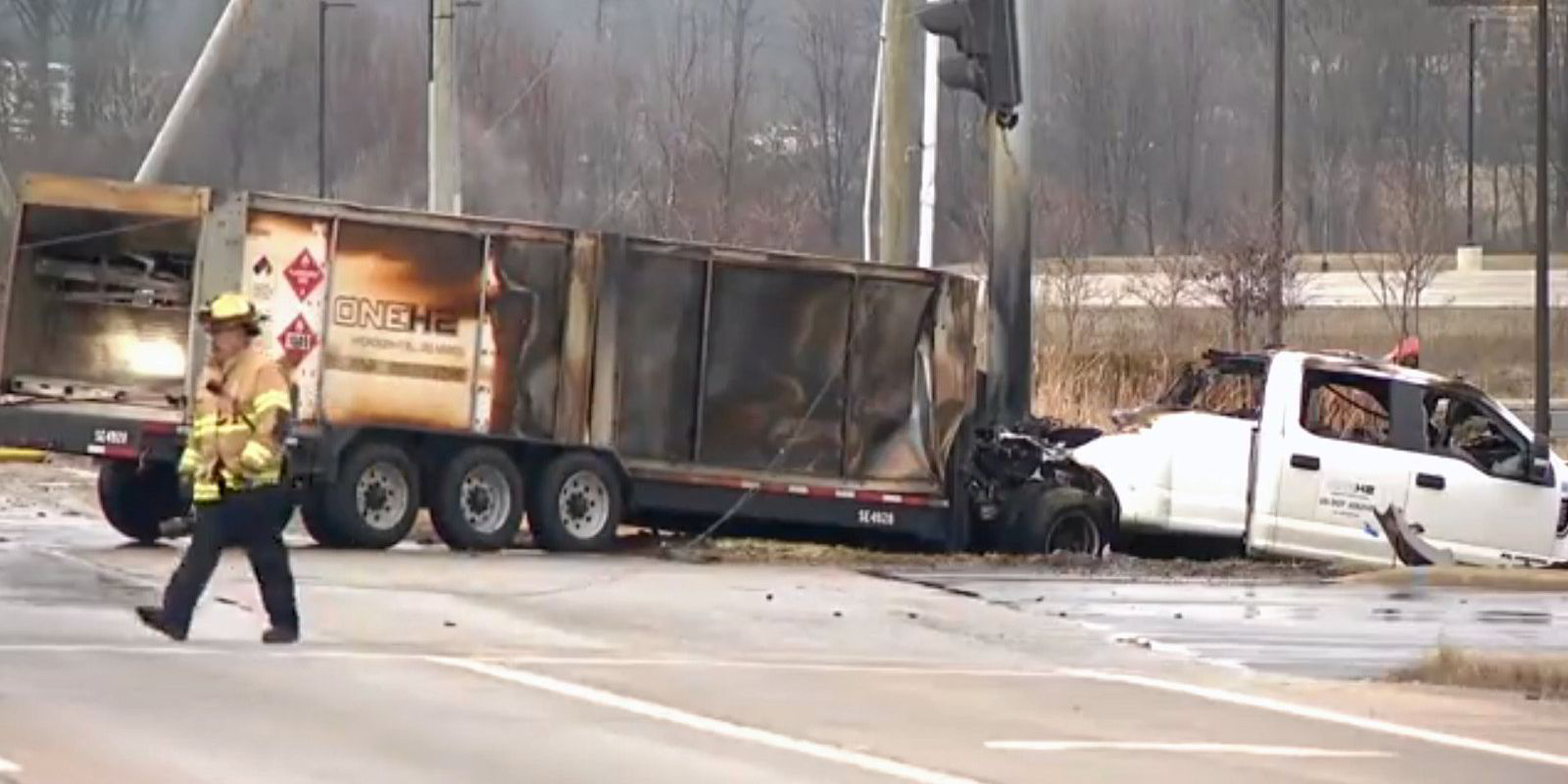 About 30 seconds after the crash, a wave of explosions began as 420kg of hydrogen, carried in six large cylinders, started to burn.
The two occupants of the truck and the driver of the Toyota were taken to hospital with minor injuries, according to local media reports, while traffic lights and utility lines were damaged by the flames.
A local witness, Alex Barry, described the incident as "shocking".
"Everything went up in flames. There were balls of flames going up into the air and loud whistling noise," he told local media.
"Explosion after explosion after explosion and it just didn't stop."
Orange Township fire chief Nathan McNeil told TV station WSYX that a OneH2 employee visited the site with a thermal imagining camera to make sure the site was safe and that there would be no further fires or explosions.
One day earlier, in the early hours of Sunday morning, a Linde hydrogen tanker crashed and overturned on the Interstate 83 highway in York County, southeast Pennsylvania, in what appears to be an isolated incident involving no other vehicles. Local firefighters were required to free the trapped driver, but no further details have been revealed.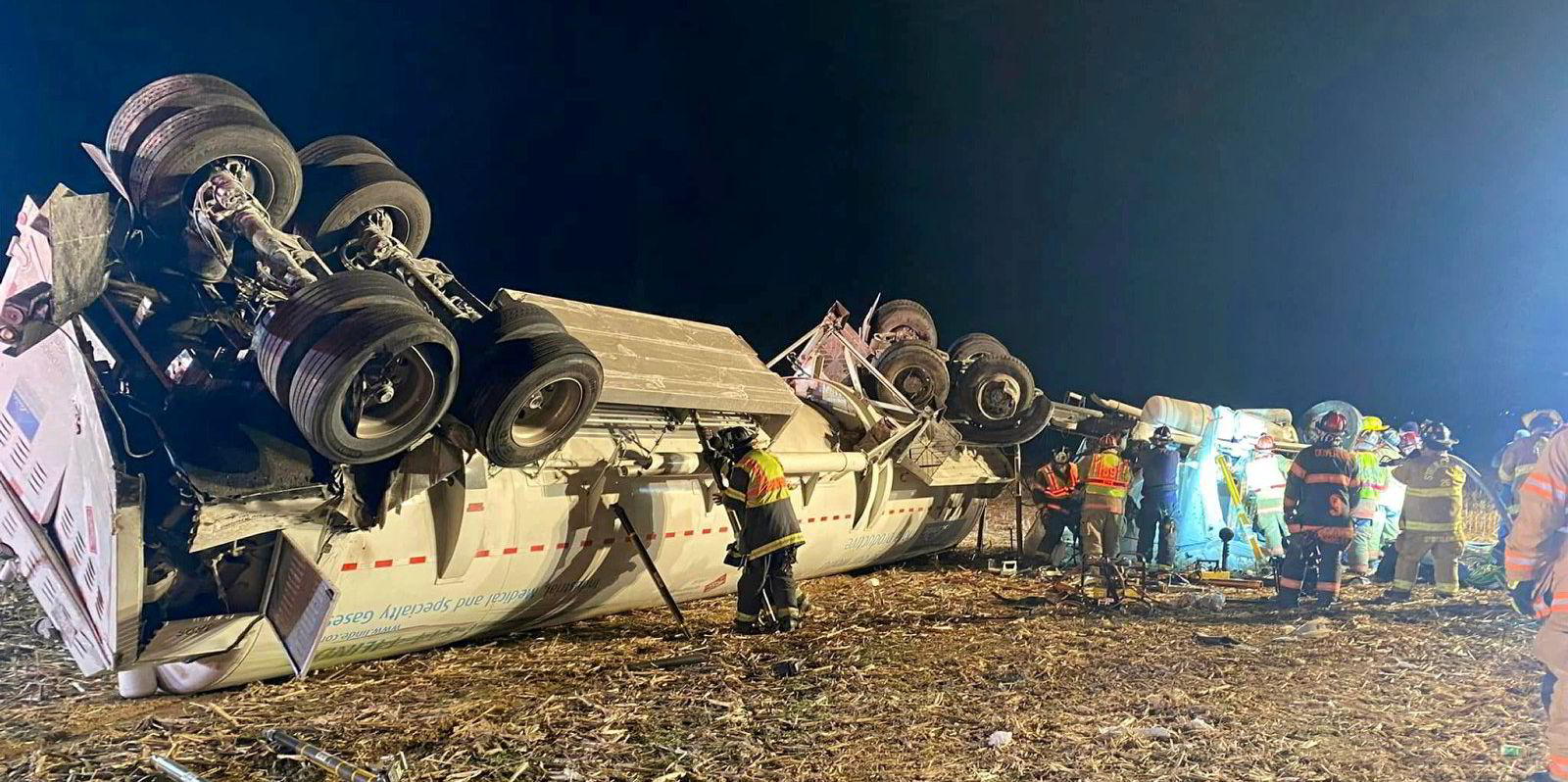 OneH2 and Linde have been approached for comment.
Leaking hydrogen can mix with air to form a gas cloud that can easily cause explosions if it encounters an ignition source.
And even without any ignition, high-pressure hydrogen leakage may cause spontaneous combustion and explosion, according to an academic paper published in the journal Energy Reports in 2022.
"Compared with natural gas, hydrogen has many dangerous characteristics, such as easy leakage, low minimum ignition energy, wide flammable range (in air), [and] wide explosion range," it said.
A hydrogen storage tank explosion in South Korea in 2019 killed two people and injured another six.