There are 11 times more battery electric buses than hydrogen-powered equivalents on German roads today, but fuel-cell buses are expected to grow in popularity over the rest of the decade, according to a new report from PricewaterhouseCoopers (PwC).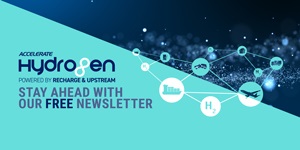 Hydrogen: hype, hope and the hard truths around its role in the energy transition
Will hydrogen be the skeleton key to unlock a carbon-neutral world? Subscribe to the weekly Hydrogen Insight newsletter and get the evidence-based market insight you need for this rapidly evolving global market
The financial services firm's latest E-bus Radar study says that there are currently 145 fuel-cell buses in operation across the country today — with 72 of those in the Cologne region — and 1,617 battery electric buses. In addition, there are 85 trolleybuses powered by overhead electricity cables, and 27 plug-in hybrids.
But current plans show that by 2030, there will be 917 hydrogen buses in operation, compared to 7,371 battery-powered units — eight times as many.
"With almost 150 vehicles, electric buses with fuel-cell drives are currently less widespread," PwC reports. "Looking at the range of vehicles available from manufacturers, fuel-cell drivers are currently still of lesser importance.
"In some cities, however, there are already larger fleets and ambitious future plans for hydrogen-powered bus fleets."
The report explains that battery electric buses "are currently still signifcantly more expensive than conventional vehicle types," says PwC, with an average battery bus costing €550,000 ($600,000) compared to €240,000 for a diesel equivalent.
"Investments are also required to set up the charging infrastructure and to expand and modernize depots."
But it adds: "The current acquisition costs for fuel cell buses and the necessary refueling infrastructure are even higher than for battery buses."
Cologne has by far the largest number of fuel-cell buses in operation today, with 72 (as well as 61 battery buses), followed by Wuppertal (20), Frankfurt am Main (13), Höchst (8) and Düren (5).
A further 238 hydrogen buses are expected to be on German roads this year, with a further 102 added in 2024, 172 in 2025 and 260 from 2026-30, giving a total of 917 by the end of 2030.
By contrast, current plans show an additional 1,125 battery-electric buses to be added this year, followed by 876 in 2024, 1,294 in 2025, and 2,459 from 2026-30 — a total of 7,371.
The report adds that 69% of battery buses are currently charged overnight in a depot, with 31% charged en route, mainly by pantograph — overhead apparatus that can fully charge a bus in as little as three minutes.
The push for electric buses has been driven by the EU Clean Vehicles Directive, which obliges city public transport companies in Germany to procure at least 45% clean vehicles by December 2025, with at half of those being "zero emissions" — increasing to 65% and 32.5%, respectively, from January 2026.
However, in mid-February, the European Commission unveiled a plan for all new city buses to be powered by batteries or hydrogen by 2030.