Californian regulators have set out plans for ambitious new hydrogen targets for a swathe of transport and industrial sectors to 2045, as part of a giant long-term roadmap to cut emissions by 85% and improve air quality in the state.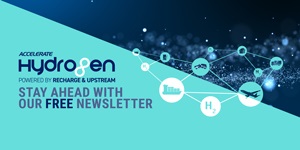 Hydrogen: hype, hope and the hard truths around its role in the energy transition
Will hydrogen be the skeleton key to unlock a carbon-neutral world? Subscribe to the weekly Hydrogen Insight newsletter and get the evidence-based market insight you need for this rapidly evolving global market
Among the sectors likely to be slapped with new hydrogen targets suggested by the California Air Resources Board (CARB) — which regulates emissions in the state — are shipping, aviation, trains, chemicals and gas pipelines.
The targets in CARB's new Scoping Plan for Achieving Carbon Neutrality set out how California's already-legislated decarbonisation targets will be reached, and Governor Gavin Newsom has already given his backing to the body's plan.
But the state admits that the the hydrogen targets will require vast amounts of new renewable energy capacity, in addition to the dramatic scale-up the US state is already attempting in order to decarbonise its power supply — and has conceded that it will likely need to source blue hydrogen made with fossil gas and carbon capture and storage (CCS) as well as green hydrogen made with renewables.
The scoping plan is aiming for 25% of ships in California to be using hydrogen fuel cell electric (HFCEV) technology by 2045 — although it is not clear whether the target is expected to take into account all vessels operating in waters around California or berthing there, or whether it would apply only to those vessels registered in the state.
Ports will be tasked with ensuring that 100% of cargo handling equipment is zero emission by 2037, and 100% of drayage trucks (which carry cargo short distances for storage or onward travel) by 2025, although it does not mandate a technology.
Aviation must meet 20% of its fuel demand with either electric batteries or HFCEVs by 2045, with sustainable aviation fuels (SAF), some of which is made with hydrogen, meeting the remaining 80%.
In industry, including chemicals, pulp and paper, hydrogen must be used for 25% of process heat by 2035 and 100% by 2045.
And CARB wants 100% of sales of all trains except line haul (long-haul freight trains) to be zero emissions by 2030, with line haul following by 2035. It envisages passenger and line haul trains relying chiefly on HFCEV technology, with all others using electricity.
Perhaps most surprisingly, CARB also lays out plans to blend hydrogen into the fossil gas grid to 20% by volume — 7% by energy — ramping up from 2030 to 2040, and the provision of dedicated hydrogen pipelines to serve industrial clusters.
Earlier this year a study from the Fraunhofer Institute for Energy Economics and Energy System Technology (IEE) found that adding 20% of green hydrogen to Europe's fossil gas networks would result in greenhouse gas savings of just 6-7%, while increasing end user costs by up to 43%.
Reluctantly blue
These goals will require around 10GW of new solar PV capacity by 2045, with some additional provision from blue H2 with CCS, despite CARB's advisory board raising "multiple concerns" around the safety, emissions integrity and technological viability of CCS.
Earlier drafts of the Scoping Plan envisaged all of California's hydrogen demand being met by green hydrogen. But during the course of the plan's development, CARB found that this would require new solar PV capacity of up to 40GW by 2045 — over two and a half times the state's current installed solar capacity of 15GW.
CCS is also expected to play a role in decarbonising industrial emissions such as cement making and refining.
The decision to include blue H2 comes as California state simultaneously attempts to build out approximately 72GW of utility-scale solar by 2045 to meet its electricity demands and 37GW of battery storage —requiring an annual build-rate increase of 60% and 700% respectively.
If the plan is adopted, it will implement the targets via a suite of state-level laws and executive orders which give it power to regulate emissions to help the state improve air quality and meet its climate reduction goals: 85% on 1990 by 2045, including a 48% reduction by 2030.
The proposal, which includes many other non-hydrogen measures for decarbonising transport, power and industry, claims it will cut air pollution by 71%.
CARB intends to use a variety of funding mechanisms to achieve the goals, including California's Low Carbon Fuel Standard (LCFS), which has recently plummeted causing the pump price of hydrogen to soar.
It also plans to leverage the federal-level Inflation Reduction Act, introduced by President Joe Biden, which offers a maximum $3/kg production tax credit for green hydrogen.
"This plan is a comprehensive roadmap to achieve a pollution-free future," said Newsom. "It's the most ambitious set of climate goals of any jurisdiction in the world, and if adopted, it'll spur an economic transformation akin to the industrial revolution. While big polluters focus on increasing their profits at our expense, California is protecting communities, creating jobs and accelerating our transition to clean energy."