The safety risks from transporting large amounts of toxic green ammonia at ports, or by road or rail, have not been properly addressed in the Netherlands, raising fears of fatal accidents and toxic clouds, according to a senior figure at regional environmental protection agency DCMR.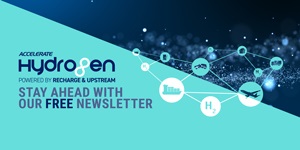 Hydrogen: hype, hope and the hard truths around its role in the energy transition
Will hydrogen be the skeleton key to unlock a carbon-neutral world? Subscribe to the weekly Hydrogen Insight newsletter and get the evidence-based market insight you need for this rapidly evolving global market
Daan Molenaar, director of regulation at the body — which is the environmental agency for the province of South Holland (which includes Rotterdam and The Hague), and 13 local municipalities — told Dutch newspaper NRC that small oil spills occur at the Port of Rotterdam on an almost daily basis. But spills of toxic ammonia (NH3) could prove fatal.
He said a train carrying ammonia crashed in Serbia on Boxing Day, with large amounts of NH3 released, causing 15 people to be rushed to hospital. It was a surprise that no-one died, said Molenaar. "According to the models, we had expected that," he said.
Another concern for Molenaar is that the rules for handling ammonia have become outdated as they were not designed for the large-scale storage now being envisaged.
"We now have a storage facility of approximately 15,000 cubic metres in Rotterdam," he explained. "In the future, that will be millions.
"The process of adapting standards can take up to three years. That is too late."
If one ammonia storage facility ruptures, it could cause a toxic cloud over Schiedam, a neighbourhood of about 80,000 people next to the Port of Rotterdam, Molenaar pointed out.
And he declared concern over a lack of coordination for importing ammonia at the port — which aims to be a major terminal for green hydrogen and NH3 imports from around the world — and other smaller ports along in the region.
"No-one has ever answered the question: where do we want to locate this, in what quantities and under what conditions? Maybe we want that concentrated in one place? How are we going to transport it safely?"
Molenaar said he would prefer hydrogen and ammonia to be transported from ports via pipeline, for safety reasons because the more ammonia is transported by truck, train or inland boat, the greater the risk.
"With large-scale ammonia storage, you are talking about 100,000 train wagons per year. That's a nightmare," he said.
A spokesperson for the Port of Rotterdam tells Hydrogen Insight: "We agree that ammonia has it's safety risks, but the industry (including the industry in Rotterdam) is experienced with shipping, storing, handling and processing ammonia.
"DCMR is right that in the future much larger quantities will be handled, and we are convinced this can be done in a safe way. To do so, you have to have appropriate regulations and the industry has to live up to them. We are in close contact with DCMR regarding this."
He added: "We agree with the plea for pipelines as the most safe mode of transport, and that regulations for handling large volumes of ammonia have to be made in accordance with national authorities (and not just locally/regionally) as well as that that process needs speeding up, because companies need to know what regulations they have to live up to."
This article was updated to include comments from the Port of Rotterdam soon after publication.