There will not be enough green methanol — produced from renewable H2 and captured CO2 — to help the shipping industry decarbonise their operations, and companies that take a chance on dual-fuel methanol engines will just end up burning diesel instead, the head of green ammonia developer InterContinental Energy has said, in a direct challenge to ship operators considering following in the footsteps of Danish shipping giant Maersk.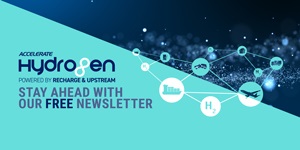 Hydrogen: hype, hope and the hard truths around its role in the energy transition
Will hydrogen be the skeleton key to unlock a carbon-neutral world? Subscribe to the weekly Hydrogen Insight newsletter and get the evidence-based market insight you need for this rapidly evolving global market
Speaking on a panel at the Reuters Hydrogen 2023 event in Amsterdam on Wednesday, which included a representative from an independent research institute originally founded by Maersk and others, Alicia Eastman said that methanol has the potential to become a "big problem".
Eastman told Hydrogen Insight that she was concerned that market players would tread the same path as the Danish shipping giant. "Because Maersk is such a highly venerated company, their decisions signal many followers," she said in an online exchange.
"If everyone orders a methanol ship right now with a dual-fuel engine, we are going to go backwards because there's not going to be enough methanol and everyone will just use diesel," she told the Amsterdam audience, going on to question the environmental credentials of using a carbon-containing molecule — often marketed as "biogenic" if it has been captured from an organic source such as biomass — to cut emissions.
"Finding biogenic CO2?" she asked. "I don't know. Is it really natural, or are you just propping up an industry that creates pollution so you can get the CO2 to put into your process?"
Unnecessary investment in methanol could be distracting from crucial investment in ammonia infrastructure before ammonia-powered ships actually hit the water, she added, noting that the Danish firm's order of 12 methanol ships was a drop in the ocean compared to its 400-strong fleet.
"If we're going to get 25% decarbonisation by 2030, methanol is not going to get them there," she told the audience in Amsterdam. "Although I fully appreciate the shipping companies wanting to do something now, I think we have to be careful about how much we invest in that."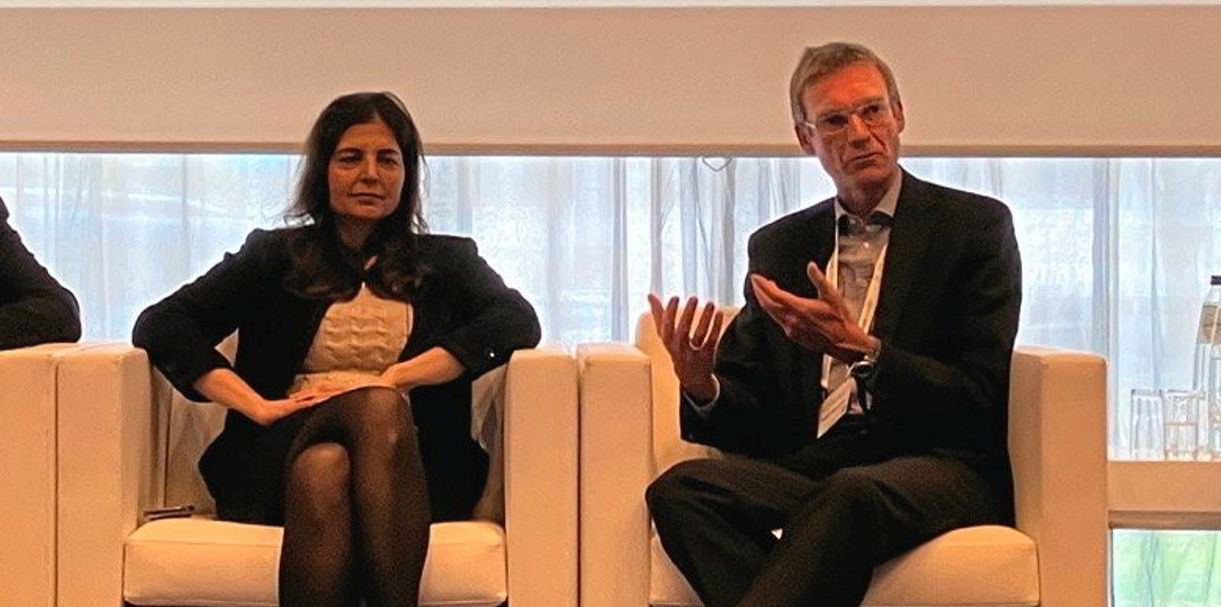 Maersk, which has said it will start investing in green ammonia ships, once they become available, hopes to source six million tonnes of methanol by 2030 to service its 12 methanol ships on order. It has already signed a deal with Spanish producers to source up to two million tonnes of the green hydrogen-based fuel, also known as e-methanol, by 2030.
InterContinental is one of the partners developing two green ammonia plants in Western Australia — the Australian Renewable Energy Hub and Western Green Energy Hub — as well as in Oman and Saudi Arabia, which leaves Eastman open to accusations that she is simply playing down one technology to bolster InterContinental's business interests.
But Torben Nørgaard, chief technology officer at the Mærsk Mc-Kinney Møller Center for Zero Carbon Shipping research institute, who sat on the panel with Eastman, told Hydrogen Insight on the sidelines of the conference that the InterContinental boss is correct — up to a point.
The Maersk Mc-Kinney Møller Center for Zero Carbon Shipping was founded by a donation from the Maersk family as well as six other partners — it is an independent organisation not legally affiliated with the shipping giant or any of its other namesakes.
The research institute's analysis shows that global e-methanol production is unlikely to reach beyond nine million tonnes by 2030, and Maersk will have to compete with other sectors, such as the chemicals industry, for that supply. What is more, global e-methanol supply will not increase to 2040 as the demand signals are simply not there, Nørgaard told Hydrogen Insight.
If Maersk can't source adequate supply, or can't afford to, it will indeed end up burning diesel instead, he added.
But although green ammonia production is likely to significantly exceed the projected demand from the shipping industry — mostly as a result of worldwide demand for green ammonia ramping up — the maritime industry will also have to compete for supply.
"There's not going to be enough ammonia either," Nørgaard told Hydrogen Insight. "The difference [between the methanol and ammonia proposition for shipping] is that methanol is a challenge, and ammonia is an opportunity."
This article was updated to include extra context from Alicia Eastman about her comments, specifically her clarification that she was offering a warning to the market, rather than Maersk directly, and to emphasise the Mærsk Mc-Kinney Møller Center for Zero Carbon Shipping's independence from its founding partners.