One year ago, the US-based hydrogen truck maker Hyzon Motors presented its accounts for 2021 ­­— "a transformative year for Hyzon" — boasting about receiving its first truck revenues after delivering 87 trucks in China and Europe in 2021 and expecting to deliver 300-400 trucks in 2022.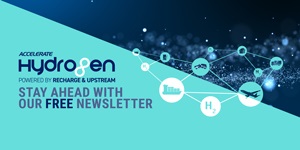 Hydrogen: hype, hope and the hard truths around its role in the energy transition
Will hydrogen be the skeleton key to unlock a carbon-neutral world? Subscribe to the weekly Hydrogen Insight newsletter and get the evidence-based market insight you need for this rapidly evolving global market
"In spite of widely recognised disruptions throughout the global supply chain, we delivered 87 fuel cell electric vehicles, with heavy- and medium-duty trucks now being validated in real world operations," Hyzon's then-chief executive Craig Knight said in March 2022.
Now, preliminary disclosures from an internal investigation carried out by Hyzon reveals that most of the trucks were "not operable" as of the end of 2021 and that several had to undergo repairs after delivery, raising questions about the company's reported deliveries and revenues.
The investigation committee was appointed in August last year by Hyzon's board of directors to look into "revenue recognition timing" as well as other "controls and procedures" at the company, primarily relating to its business activities in China.
Soon after, Hyzon declared it was not filing its financial results in time to meet regulatory deadlines — and that its previous financial reports could no longer be relied on — putting the company's listing on the Nasdaq stock exchange in jeopardy.
The company is due to meet with Nasdaq on Thursday in a hearing regarding its possible de-listing from the stock exchange.
Hyzon has recently filed an amended annual report for 2021 and amended financial results for first quarter in 2021 — with substantial revenue changes. These are mostly due to vehicles being reclassified as undelivered, or not functioning at the time Hyzon originally reported.
Preliminary details from Hyzon's internal investigation reveal:
Out of 20 vehicles Hyzon said were delivered to Jiushang New Energy Technology in Shanghai, none were "operable on hydrogen (i.e., not commissioned)" at the time of delivery or by year-end 2021
Out of 62 vehicles Hyzon said were delivered to Shanghai Hydrogen Hongyun Automotive, for which Hyzon recorded $3.7m in revenues in 2021, approximately 30 were not operable on H2 at the time of delivery or by year-end 2021
All five vehicles delivered to customers in Europe in 2021 needed repairs post-delivery
Trucks that Hyzon Europe had previously reported as Hyzon's own fuel cell trucks sold to European customers, were in fact retrofit services to the customers' own trucks – where Hyzon had converted regular engine trucks to fuel cell trucks on service contracts
An additional vehicle – a milk truck that the company sold to Dutch company Transport Groep Noord – also appeared not operable on hydrogen, according to the investigation
The investigation committee states that "the tenor of certain communications by certain Hyzon executives was overly concentrated on meeting the company's 2021 deliveries forecast and recognising revenue on those deliveries".
The preliminary findings were disclosed in a filing on Monday evening US time. The investigation committee did not explain what exactly made the hydrogen trucks "not operable" and what repairs the trucks had to undergo post-delivery.
However, in what is likely to be a blow to Hyzon, the committee said some of the revenues will have to be re-evaluated.
During 2022, the investigative committee inspected several of the vehicles delivered in China, confirming that the 20 trucks delivered to Jiushang New Energy Technology, as well as a "significant sample set" of the 62 other vehicles, were by then operable on H2.
Hydrogen Insight has approached Hyzon for comment.
It is not known how many trucks Hyzon delivered after 2021, as the company still hasn't filed any truck deliveries or revenues from last year.
"Fake"
In 2020, Hyzon said it could deliver thousands of fuel cell trucks and buses by 2023. It was valued at $2.8bn when it went public on the Nasdaq stock exchange in December 2020, and saw its share price rise by almost 60% by March 2021 when it announced it was building the largest fuel cell membrane electrode assembly facility in the US.
But in September 2021 short seller activis Blue Orca released a withering report accusing Hyzon of seriously misrepresenting itself and the strength of its order book, even claiming that some of its customers were "fake" — all allegations denied by Hyzon.
Hyzon is not the first technology company to be subject to severe allegations from activist short sellers. Just a year earlier the promising truck company Nikola, worth more than the US carmaker Ford, had been attacked with severe allegations by the short seller-backed Hindenburg Research.
A subsequent investigation by the US Securities and Exchange Commission (SEC) found that Nikola CEO Trevor Milton had committed securities fraud, for which a jury found him guilty in October 2022.