A new A$25m ($17.8m) trial of hydrogen and battery electric buses has been announced by the government of New South Wales in Australia, as part of a bid to "determine the best solution for the transition to Zero Emission Buses (ZEBs) in Regional NSW".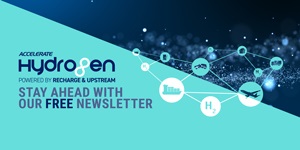 Hydrogen: hype, hope and the hard truths around its role in the energy transition
Will hydrogen be the skeleton key to unlock a carbon-neutral world? Subscribe to the weekly Hydrogen Insight newsletter and get the evidence-based market insight you need for this rapidly evolving global market
In December, the state government approved A$3bn ($2.1bn) of funding for its programme of replacing all public buses and coaches with emission-free options by 2047 — and this pilot project will help figure out whether all-electric or fuel-cell vehicles would work best outside the main cities.
("Regional NSW" is defined as all of the state except the metropolitan areas of Greater Sydney, Newcastle and Wollongong.)
The state has now opened a tender for bus and coach operators to register expressions of interest (EoI) in what will amount to a series of trials across 16 regions.
"The trials will provide opportunities for operators, customers, and manufacturers to trial these vehicles in their unique operating environments while generating key learnings and data to support future transition of ZEBs in Regional NSW," said the local government.
NSW minister for regional transport and roads, Sam Farraway, explained: "We are about to kick off our first hydrogen bus trial on the Central Coast to better understand how the technology compares to battery electric buses and this trial will determine the most suitable technology to deliver the best services for our regional and rural communities."
Matt Kean, the NSW treasurer and minister for energy, added: "The transition of our bus fleet will have widespread benefits including improving air quality, noise reduction, a smoother trip for commuters and creating jobs right across NSW.
"Hydrogen is one of the many ways forward in the heavy transport sector and this will ensure investment in clean technology, grow the economy and support regional jobs."
No dates appear to have been set for when the trials would begin or end, although the EoI tender will remain open until 2 March.
The UK launched a similar scheme last year to determine whether hydrogen or battery electric trucks were better for zero-emissions haulage.