State-owned Indian Railways (IR) will design and build a hydrogen-powered train that will be rolled out by December 2023 as part of a massive programme investment in the country's rail network, India's railway minister has claimed.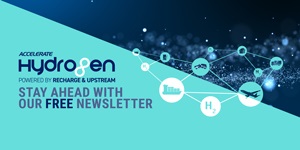 Hydrogen: hype, hope and the hard truths around its role in the energy transition
Will hydrogen be the skeleton key to unlock a carbon-neutral world? Subscribe to the weekly Hydrogen Insight newsletter and get the evidence-based market insight you need for this rapidly evolving global market
The ambitious programme would see the trains manufactured in such large numbers that they could ultimately replace rolling stock that dates back to the 1950s and 1960s, Ashwini Vaishnaw told reporters during a trip to the south of the country on Sunday.
The trains will be dubbed Vande Metro, he said, echoing of the name of Indian Railways' flagship Vande Bharat express train.
"We are designing and the design should be out by anywhere by May or June," he said.
The "world class" Vande Metro would be a "great leap forward", he added, noting that the trains would mostly serve the working and middle classes, possibly indicating the locomotives would be used on smaller regional lines.
If the trains made it to commercial operation in 2023, they would be the first designed and built by Indian companies and would most likely become the first hydrogen trains to operate in the country.
However, it is not clear how IR plans to accelerate a hydrogen train programme so quickly, what kind of hydrogen drive technology it envisages, nor whether it is consistent with the company's wider strategy of full electrification of its broad-gauge railways — currently at 83%.
The state-owned company is reportedly set to be furnished with record levels of public funding in February's annual budget, much of which is allocated for investment in the Vande Bharat express.
Hyderabad-based railway technology company Medha Servo Drives is currently working on retrofitting two of IR's diesel-electric locomotives with hydrogen fuel cells, made by Canada's Ballard Power Systems.
The two trains are not expected to enter service until 2024, and were expected to be the first hydrogen-powered trains on India's rail network at the time Ballard made the announcement in September this year.
Indian Railways has said it expects the cost of running the retrofitted trains to be significantly cheaper than diesel — to the extent that it would see its investment paid back within two years.
Hydrogen-powered trains have been touted as a possible solution to decarbonising routes where direct electrification is either not possible or too expensive, often on smaller lines currently using diesel-powered trains.
Earlier this year Germany's state-owned transport agency LNVG gave the nod to the world's first all-hydrogen railway, with hydrogen fuel-cell powered trains replacing 15 diesel models across the network.
But critics have pointed out that battery operated models can operate over ranges of up to 80km, which could be a cheaper option for replacing diesel trains, especially over short or partially electrified routes.
And the German state of Baden-Württemberg has said it will no longer consider hydrogen trains after a study found that installation of overhead electricity lines or battery hybrid trains were more economic over a 30-year period.