Indian Railways (IR) is to spend $335m on 35 new hydrogen trains to operate across several of the country's narrow-gauge "heritage" routes, to become the largest operator of hydrogen trains in the world.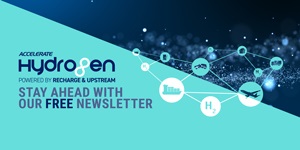 Hydrogen: hype, hope and the hard truths around its role in the energy transition
Will hydrogen be the skeleton key to unlock a carbon-neutral world? Subscribe to the weekly Hydrogen Insight newsletter and get the evidence-based market insight you need for this rapidly evolving global market
IR, India's state rail operator, will pay up to 800 million rupees ($9.7m) per train — dubbed the Vande Metro — with the roll-out scheduled to begin at the end of this year, railways minister Ashiwini Vaishnaw has said.
The minister has previously said that all Vande Metro trains will be designed and built in India.
The trains will operate across some or all of India's seven "heritage" routes, located in hilly, remote areas of the country, as part of a so-called "Hydrogen for Heritage" programme.
Each route hosting a hydrogen train will also need ground infrastructure upgrades — Vaishnaw did not elaborate on what this might entail — which will cost an additional 700 million rupees ($8.5m) for each converted route.
The conversion to H2 would make IR the world's biggest operator of hydrogen trains, although the locomotives would run on a variety of different lines.
The current leader for H2 train operation is Germany's LNVG, which operates 14 hydrogen fuel-cell powered passenger trains on its Cuxhaven to Buxtehude route in northern Germany.
IR, which has not yet said how many of the heritage routes will be converted, has been granted a massive budget of 2.4 trillion rupees ($29.1bn) in India's recent annual finance bill.
The country has targeted full electrification of its broad-gauge railways, achieving 83% electrification of that network as of December 2022.
But the narrow-gauge heritage routes could prove difficult to electrify, due to their remote locations, limited space and/or mountainous terrain.
India's government has also signed off on a $13.2m project to retrofit an H2 fuel cell to multiple diesel-electric multiple units (DEMUs) for a portion of the Northern Railway, between Jind and Sonipat, just outside New Delhi.
DEMU trains require no locomotive as the engine is incorporated into the carriages.
The seven heritage routes of Indian Railways are the Matheran Hill Railway, Kangra Valley, Bilmora Waghai, Marwar-Devgarh Madriya, Nilgiri Mountain Railway, Kalka Shimla Railway and the Darjeeling Himalayan Railway.