Italy's Ministry of Infrastructure and Transport will distribute €300m ($328.5m) from the post-pandemic National Recovery and Resilience Plan for a new programme to replace diesel trains with hydrogen ones in six regions across the country.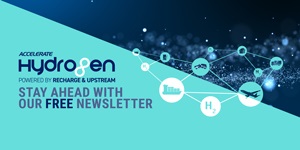 Hydrogen: hype, hope and the hard truths around its role in the energy transition
Will hydrogen be the skeleton key to unlock a carbon-neutral world? Subscribe to the weekly Hydrogen Insight newsletter and get the evidence-based market insight you need for this rapidly evolving global market
Only €24m of the funding will go towards actually buying new H2 rolling stock — all of which will be spent in Puglia — with the remaining €276m to be used for green hydrogen production, storage and refuelling equipment for the trains.
The funding will go to train companies in six regions — Lombardy in the north, Campania, Calabria and Puglia in the south, and the islands of Sicily and Sardinia — as follows:
The Brescia-Iseo-Edolo line in Lombardy (€97.21m)
The Circummetnea line around Mount Etna in Sicily (€15.42m)
The Piedimonte line from Napoli (Campania) (€29.07m)
The Cosenza-Catanzaro line in Calabria (€45.12m)
Three regional lines in Puglia: Lecce-Gallipoli, Novoli-Gagliano and Casarano-Gallipoli (€13.4m in total)
The Macomer-Nuoro line in Sardinia (€30.3m)
The Sassari-Alghero line in Sardinia (€30.09m)
The Monserrato-Isili line in Sardinia (€15.4m)
The recipients will get 10% of the funding in advance (within 30 days), with the subsequent 70% depending on the progress of the project (which will be monitored by the ministry), a further 10% will come after certification of the project by fire authorities, and the final 10% upon proven completion of the work.
The train companies have until 30 June this year to sign a legally binding agreement to go ahead with each project, with 50% of the work achieved by 30 June 2025, and project completion by 30 June 2026.
This new funding is in addition to the €450m that Italy recently announced it will spend on green hydrogen production in abandoned industrial areas, and the more than €100m for 36 new hydrogen fuelling stations.
Several countries are investing in hydrogen trains, including India, France and Germany, but a recent study by the German state of Baden-Württemberg found that electric options would be about 80% cheaper than H2 locomotives.