The Dutch government's €30m ($33.1m) AanZET subsidy scheme to help companies and organisations buy about 400 new zero-emission trucks — battery-electric or hydrogen fuel-cell — was deemed a great success soon after it opened for applications on 4 April.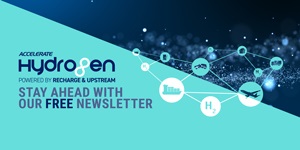 Hydrogen: hype, hope and the hard truths around its role in the energy transition
Will hydrogen be the skeleton key to unlock a carbon-neutral world? Subscribe to the weekly Hydrogen Insight newsletter and get the evidence-based market insight you need for this rapidly evolving global market
The scheme was supposed to remain be open to applicants until the end of the year, but within 24 hours, it had received requests for €120m, and the process was immediately closed to new applications, prompting the state secretary in the ministry of infrastructure, Vivianne Heijnen, to publicly announce that she would seek extra funding for the programme.
It has since emerged that all 1,600 applications for support of €17,800-131,900 per vehicle were for battery-electric trucks — there was not a single request to subsidise a hydrogen fuel-cell unit, according to figures from the Netherlands Enterprise Agency (RVO) provided to Dutch online newspaper NU.nl.
According to the RVO, which administers the AanZET scheme, there were 27 hydrogen trucks registered in the Netherlands at the end of February, with more than 400 battery-electric versions.
Battery trucks are said to be cheaper to buy, maintain and operate than those using hydrogen and can be charged in far more locations, but fuel-cell trucks can be refuelled in only a few minutes, compared to hours for batteries.
Much of the trucking world believes that the industry will eventually favour the hydrogen route when it must switch to zero-emission vehicles, because freight companies base their business models on keeping their trucks on the road as much as possible.
For instance, a recent report from the North American Council for Freight Efficiency concluded that "hydrogen will be the only viable economic choice for long-haul zero-emission duty cycles". And the US government stated in January that hydrogen has the greatest long-term potential of all zero-emission solutions in long-haul trucking.
All 27 EU nations agreed last month to build hydrogen fuelling stations in 424 major cities and at least every 200km along the core European road network.
"With this agreement, we ensure that there are sufficient and user-friendly [refuelling] options available throughout Europe, for both cars, and heavy-duty vehicles," said Frans Timmermans, the European Commission's executive vice-president for the European Green Deal.
Last November, the Dutch government announced €22m of funding to subsidise the build-out of hydrogen filling stations suitable for heavy goods vehicles, as well as the trucks themselves.