A total of 168 hydrogen fuel-cell cars were sold in Germany to this year, according to reports, fewer than two cars per H2 filling station in the country.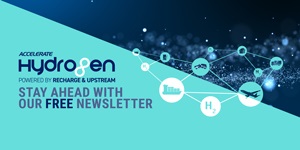 Hydrogen: hype, hope and the hard truths around its role in the energy transition
Will hydrogen be the skeleton key to unlock a carbon-neutral world? Subscribe to the weekly Hydrogen Insight newsletter and get the evidence-based market insight you need for this rapidly evolving global market
The figures were reported by German newspaper Die Welt, citing statistics from Germany's Federal Motor Transport Authority (KBA) from January to May 2023.
Germany has 91 hydrogen filling stations throughout the country, according to German H2 mobility website H2.live — a figure which some have claimed is the reason for the slow take-up of fuel-cell vehicles (FCEVs).
By comparison, 167,256 new battery-electric passenger cars were registered during the period, a year-on-year increase of 24%.
KBA's statistics to April 2023 show that new registrations of the Hyundai Nexo and the Toyota Mirai — the only two H2 FCEV models available in Germany — hit just 68, suggesting there were 100 in May alone.
A total of 45 Toyota Mirai were sold over the period, and just 23 of the Hyundai Nexo, a respective reduction of 55% and 52% compared to the same period last year.
The statistics came to light as the minister for economic affairs in the German state of Bavaria, Hubert Aiwanger, posted an image on Twitter of his hydrogen fuel cell-powered BMW iX5, a prototype model only available for demonstration.
The minister has been granted the vehicle, one of a limited series of 100, as a company car .
"I am convinced that hydrogen cars will find a big market if they are offered," he said, before going on to tweet photos of his car at a filling station.
Pump prices for hydrogen remain high in Germany — around €13.85/kg ($15.07/kg) at present. In California, where H2-powered vehicles cost up to $17/kg to fill — down from the reported $26/kg it cost in February — sales of fuel cell vehicles are also slumping.