Passenger cars accounted for an estimated 80% of all sales of hydrogen fuel cell electric vehicles (FCEVs) in 2022, but that share is already shrinking fast as the cost and inefficiency of H2-powered cars compared to battery-electric vehicles (BEVs) dampens demand growth.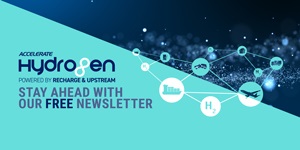 Hydrogen: hype, hope and the hard truths around its role in the energy transition
Will hydrogen be the skeleton key to unlock a carbon-neutral world? Subscribe to the weekly Hydrogen Insight newsletter and get the evidence-based market insight you need for this rapidly evolving global market
According to data from UK-based research firm Interact Analysis, passenger vehicles' share of the global "on-highway" FCEV market (which excludes off-road vehicles such as forklift trucks or mining vehicles) has already shrunk from almost 90% in 2021, and the company expects it to shrink even further to around 41% by 2030.
The 2022 data — based on a mix of actual sales figures and Interact Analysis estimates — shows total sales of 18,892 brand new FCEVs for on-highway use delivered to customers globally.
Passenger vehicles' market share of the wider on-highway market is consistently around 77%.
Reduced demand growth is the result of the relative expense of FCEV cars compared to alternatives, Alastair Hayfield, senior research director at Interact Analysis told Hydrogen Insight.
"Battery-electric vehicles make far more sense for passenger cars if you want to decarbonise," he said.
By contrast, the market share for trucks of all sizes in the FCEV market is expected to grow from around 8% today to 46% by 2030 — surpassing passenger vehicles — while buses' share will stay steady at around 11-12%.
The truck market has been "somewhat behind the curve" investing in fuel cell technology, Hayfield noted, adding that funding and development in the FCEV passenger vehicle segment vastly outstripped that in the truck market until relatively recently, especially in Asia.
That is now changing but the shape of the hydrogen fuel cell market beyond 2030 is heavily dependent on both government incentives and the cost of H2, especially green hydrogen made from renewables, he said.
The data does not include sales of hydrogen internal combustion engines, which has attracted some interest from trucking companies. The technology is still being developed, with engineering firm Cummins saying it will roll out its first H2 engines in 2027.