Authorities in Romania have had to cancel a tender for 12 hydrogen fuel-cell trains — including the associated maintenance, repairs and H2 supply after receiving no bids — despite the government making almost $1bn available for the winner.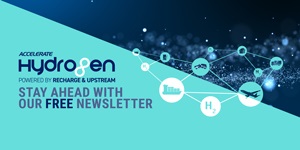 Hydrogen: hype, hope and the hard truths around its role in the energy transition
Will hydrogen be the skeleton key to unlock a carbon-neutral world? Subscribe to the weekly Hydrogen Insight newsletter and get the evidence-based market insight you need for this rapidly evolving global market
The nation's Railway Reform Authority (ARF) announced the tender to decarbonise four non-electrified rail lines in October last year, which was supposed to award a 15-year contract that included delivery of the trains before March 2026, with the possibility of extending it for a further 15 years.
The value of the procurement — financed through the post-Covid National Recovery and Resilience Plan (PNNR) — was set at a very precise 4,249,858,243 lei ($931m) for a 30-year contract and 2,487,210,561 lei for a 15-year agreement.
The online tender was cancelled automatically on 7 February, the final date for submissions, after it attracted zero bids.
In a Facebook post, the ARF said it would now conduct a series of market consultations and "analyse solutions for resuming the procedure as soon as possible, in order to fit into the PNNR milestones and maintain the funds allocated to the railway system".
It was a similar story in November, when a tender for 20 inter-regional electric trains — opened in July — was cancelled after none of the five registered companies submitted a bid.
Less money had been made available for that tender, despite the higher number of trains, with only 2,374,592,590 lei up for grabs for the 30-year contract, and 1,201,615,722 lei for a15-year deal.
However, there appears to have been confusion over that tender process, with changes made at a late stage of proceedings.
The ARF also said in November that after the electric-train tender was cancelled it would "analyse solutions for resuming the procedure in the shortest possible time".