Sales of hydrogen fuel-cell vehicles (FCEVs) in California have slumped again, recording a 30% decline in sales in the first quarter of this year compared to the same period in 2022.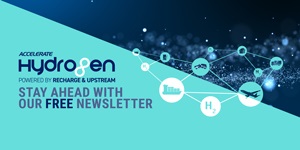 Hydrogen: hype, hope and the hard truths around its role in the energy transition
Will hydrogen be the skeleton key to unlock a carbon-neutral world? Subscribe to the weekly Hydrogen Insight newsletter and get the evidence-based market insight you need for this rapidly evolving global market
Following on from an annual decline of nearly a fifth last year — and against the backdrop of rising demand for battery electric vehicles (BEVs) — this latest year-on-year slump raises questions around whether FCEVs sales are in permanent decline in California, which is the only US state with significant FCEV numbers.
In total, 725 FCEVs were sold in the first quarter of this year, according to data from the Hydrogen Fuel Cell Partnership, 30% less than the 1,033 that were bought in Q1 in 2022.
By comparison BEVs saw their highest quarterly sales to date, hitting 123,328 unit sales during the period, according to data from the California governor's office.
This means that a mere 0.58% of the total zero emissions vehicles (ZEVs) sold in California this quarter were FCEVs.
A further 212 cars were sold in April, meaning year-on-year sales have slumped 25% so far in 2023.
In total, there are now 15,912 FCEVs on the road in California — and by extension the US. California is the the only US state with public hydrogen refuelling infrastructure, and the only state where customers can choose from two series-produced H2-powered cars, Toyota's Mirai and Hyundai's Nexo.
Earlier this year, California governor Gavin Newsom celebrated the state hitting well over 1.5 million ZEVs — a figure that includes the 16,000 FCEVs — two years ahead of schedule. This appears to be driven by consumer enthusiasm for battery-electric models, as well as massive state subsidies for electric vehicle charging infrastructure.
But the news is not all bad for FCEVs. The number of vehicles sold in Q1 2023 (725) stabilised against sales made in the last quarter of 2022 (720), and the decline is relatively recent. Sales peaked as recently as 2021, leading to hopes that demand could pick up in future.
Japanese car maker Toyota plans to launch a new hydrogen FCEV version of its Crown sedan in the autumn in its home market — it's first new H2 model in a decade — although it has not said if and when it will be available in the US.
And the Californian market has been dogged by sky-high hydrogen prices at the pump over the past year, as well problems accessing refuelling infrastructure, which could be dragging on sales.