US hydrogen and battery truck manufacturer Nikola Motor has seen its share price fall to an all-time low of $1.20 after announcing a public offering of $100m of shares to investor Antara Capital.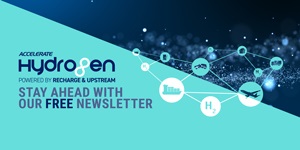 Hydrogen: hype, hope and the hard truths around its role in the energy transition
Will hydrogen be the skeleton key to unlock a carbon-neutral world? Subscribe to the weekly Hydrogen Insight newsletter and get the evidence-based market insight you need for this rapidly evolving global market
It will add 94 million shares to the roughly 513 million currently available — a significant share dilution that has spooked existing investors.
Nikola admits in its Securities and Exchange Commission (SEC) filing that anyone buying shares worth $1.50 (the market price on Thursday) would see an immediate dilution of $0.60 per share, with their value falling to $0.90.
Nikola's shares were trading at an all-time high of $65.90 in June 2020, shortly before the company was accused of being "an intricate fraud built on dozens of lies", which subsequently led to then CEO Trevor Milton being convicted of fraud for lying to investors, and he now facing sentencing on 27 June.
The company is now facing a fight for survival, admitting in February that it had incurred net losses of $784.2m and $690.4m in 2022 and 2021, respectively, and had an accumulated deficit of approximately $2bn.
Long-standing chief financial officer Kim Brady, 59, announced on Monday that he would be retiring in April.
"We believe that we will continue to incur operating and net losses each quarter until at least the time we begin to generate significant margin from our trucks, which may not happen," it said in its February SEC filing, admitting "there is substantial doubt that we will have sufficient funds to satisfy our obligations through the next twelve months".
It added: "Our ability to continue as a going concern is dependent on our ability to obtain the necessary financing to meet our obligations and repay our liabilities arising from the ordinary course of business operations when they become due.
"The outcome of these matters cannot be predicted with any certainty at this time. If we are unable to raise sufficient capital when needed, our business, financial condition and results of operations will be materially and adversely affected, and we will need to significantly modify or terminate our operations and our planned business activities."