The city of Incheon in South Korea will have 700 hydrogen buses on its roads by the end of 2024 — more than any other metropolitan area in the world — with 200 in place this year after the Korean government signed a deal with the city council, Hyundai and local liquefied natural gas supplier SK E&S.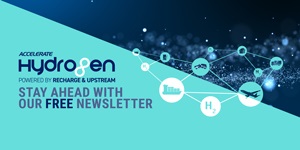 Hydrogen: hype, hope and the hard truths around its role in the energy transition
Will hydrogen be the skeleton key to unlock a carbon-neutral world? Subscribe to the weekly Hydrogen Insight newsletter and get the evidence-based market insight you need for this rapidly evolving global market
The H2 for the buses will be supplied from the world's largest liquefied hydrogen production plant, which is due to be completed this year at the SK Incheon Petrochemical Plant, and will utilise "by-product hydrogen", which Hydrogen Insight understands will be made from cracking naphtha — which is itself a by-product of the crude-oil distillation process.
The Ministry of Environment (MOE) and Ministry of Land and Infrastructure will subsidise the purchase of Hyundai buses and H2 fuel.
Eight hydrogen filling stations that can service buses will have been built in the city by the end of this year, according to the MOE, which signed an agreement with Incheon authorities in March 2022 to "create a hydrogen public transportation leading city", with 2,000 H2 buses by 2030.
"I hope that Incheon City's large-scale hydrogen bus conversion programme will spread nationwide and become a driving force for the supply of hydrogen mobility," said Geum Han-seung, head of the Climate and Carbon Policy Office at the MOE. "We will continue to provide policy support to achieve carbon neutrality by supplying hydrogen buses and at the same time provide clean and healthy commuting to the public."
South Korea announced a new hydrogen roadmap in November last year, which included boosting the number of H2-powered vehicles to 30,000 by 2030 and producing 7.1% of its electricity from hydrogen by 2036.
The country has focused on the use of hydrogen for transport and power because it does not believe it will be able to produce enough green electricity itself to reach its target of net-zero emissions by 2050, largely due to a lack of available land in the densely populated nation. Its geographic isolation also means it could struggle to import green electricity via cables from neighbouring countries.
It therefore believes it will have to import large quantities of clean hydrogen to reach net zero — even if that would significantly increase the cost of energy in the country.
However, the government is also focused on building up the use of hydrogen vehicles in the nation before a large supply of green H2 is available.