Hydrogen and battery truck maker Nikola has warned that it may have to "terminate our operations" in the next 12 months after racking up an accumulated deficit of about $2bn and admitting it expects "continuing losses for the foreseeable future".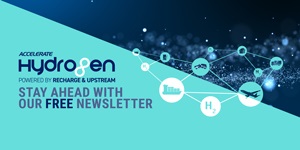 Hydrogen: hype, hope and the hard truths around its role in the energy transition
Will hydrogen be the skeleton key to unlock a carbon-neutral world? Subscribe to the weekly Hydrogen Insight newsletter and get the evidence-based market insight you need for this rapidly evolving global market
"We are an early stage company with a history of losses, expect to incur significant expenses and continuing losses for the foreseeable future, and there is substantial doubt that we will have sufficient funds to satisfy our obligations through the next 12 months from the date of this report," the Delaware-based company admitted in an obligatory 10-K filing to the US Securities and Exchange Commission (SEC) last Thursday.
"We incurred net losses of $784.2 million and $690.4 million for the years ended December 31, 2022 and 2021, respectively, and have an accumulated deficit of approximately $2.0 billion from the inception of Nikola Corporation," it explained.
"We believe that we will continue to incur operating and net losses each quarter until at least the time we begin to generate significant margin from our trucks, which may not happen."
The filing says that the company — whose founding CEO Trevor Milton has been convicted of fraud for lying to investors — has determined "there is substantial doubt that we will have sufficient funds to satisfy our obligations through the next twelve months".
"Our ability to continue as a going concern is dependent on our ability to obtain the necessary financing to meet our obligations and repay our liabilities arising from the ordinary course of business operations when they become due.
"The outcome of these matters cannot be predicted with any certainty at this time. If we are unable to raise sufficient capital when needed, our business, financial condition and results of operations will be materially and adversely affected, and we will need to significantly modify or terminate our operations and our planned business activities."
Nikola revealed in its company presentation last week that it expects to spend about $580m-$705m in cash in 2023, far more than the $323m of cash it held at the end of 2022.
Despite signing off on the SEC filing, Nikola chief financial officer Kim Brady has said that the document merely reflects the opinions of its auditor, Ernst & Young, and that the company fundamentally disagrees with its assessments, stating that it is merely "accounting language" unreflective of reality.
Nikola explains in the filing that it is working hard to obtain "the required funding for future operations" in three ways — through an equity distribution agreement (ie, allowing a third-party to distribute shares) with the Citigroup investment bank; a second common stock purchase agreement (ie, the sale of more shares) with investment firm Tumim Stone Capital; and the sale of additional unsecured senior convertible notes to existing investors. (Owners of senior convertible notes get priority in repayment over holders of other kinds of debt in the event of bankruptcy, but if the company does well, the owners can convert their notes into valuable shares.)
But as the company's share price has tanked — trading at $2.22 at time of publication, from a high of $65.90 in June 2020 — securing this additional funding "cannot be assured", it admits.
"However, the ability to access the equity distribution agreement and second common stock purchase agreement are dependent on our common stock trading volumes and the market price of our common stock, which cannot be assured, and as a result cannot be included as sources of liquidity for our ASC 205-40 analysis."
And it adds: "Our potential future profitability is dependent upon the successful development and successful commercial introduction and acceptance of our trucks and our hydrogen station platform, which may not occur."
Brady said he disagrees with this assessment, telling specialist publication Freight Waves on Saturday: "The access to capital markets is not any worse than in 2022. And [it] likely could get better in the second half of 2023. Nothing has really changed in Nikola's liquidity situation from 2021 to the end of 2022."
The filing then sets out the company's plans for growth — which basically consists of manufacturing and selling its trucks and developing and deploying hydrogen fuelling stations.
"Because we incur the costs and expenses from these efforts and other efforts before we receive any incremental revenue with respect thereto, our losses in future periods will be significant," it explains.
"In addition, these efforts have and may continue to be more expensive than we currently anticipate and these efforts may not result in sufficient revenue if customers do not purchase or lease our trucks in sufficient volume, which would further increase our losses."
The company goes on to make 25 pages of further warnings, including:
"We may be unable to adequately control the costs associated with our operations."
"Our business model has yet to be tested and any failure to commercialize our strategic plans would have an adverse effect on our operating results and business, harm our reputation and could result in substantial liabilities that exceed our resources… Any investment in our company is therefore highly speculative and could result in the loss of your enture investment."
"Our limited operating history makes evaluating our business and future prospects difficult and may increase the risk of your investment.
"There are no assurances that we will be able to secure future business with the major trucking companies or with independent truck drivers."
"It is difficult to predict our future revenue and appropriately budget for our expenses, and we have limited insight into trends that may emerge and affect our business."
"We will need to raise additional funds and these funds may not be available to us when we need them."
"If the market for our BEV [battery electric vehicle] and FCEV [hydrogen-powered fuel-cell electric vehicle] trucks does not develop at the rate or to the extent that we expect, our business, prospects, financial condition and operating results will be harmed.
"The market for alternative fuel and electric trucks is new and untested and is characterized by rapidly changing technologies, price competition, numerous competitors or potential competitors, evolving government regulation and industry standards and uncertain customer demands and behaviors."
"If we fail to manage our future growth effectively, we may not be able to market and sell our vehicles successfully."
"Unfavorable publicity, or a failure to respond effectively to adverse publicity, could harm our reputation and adversely affect our business."
On top of all that, the filing also adds that the company faces "risks and uncertainties related to litigation, regulatory actions and government investigations and inquiries".
"We are subject to, and are and may in the future become a party to, a variety of litigation, other claims, suits, regulatory actions and government investigations and inquiries," it explains, pointing to the conviction of former CEO Milton for securities fraud and wire fraud after short-seller firm Hindenburg Research accused the company of being "an intricate fraud built on dozens of lies".
The lies allegedly included a video of its Nikola One semi-truck apparently travelling under its own power that was actually showing it rolling down a hill. Nikola later admitted that it never managed to get that vehicle to fully function.
UPDATES: This article was updated on 28 February to include comments from Nikola chief financial officer Kim Brady.