Embattled US hydrogen truck maker Hyzon Motors has finally agreed a deal to buy out its joint venture partner in its European subsidiary to take full control of the business — paying the equivalent of more than double its own listed share price to get the sale over the line.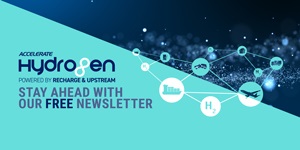 Hydrogen: hype, hope and the hard truths around its role in the energy transition
Will hydrogen be the skeleton key to unlock a carbon-neutral world? Subscribe to the weekly Hydrogen Insight newsletter and get the evidence-based market insight you need for this rapidly evolving global market
The €5.52m ($5.86m) deal will see Hyzon take ownership of all 49.9% of Hyzon Europe shares previously owned by Dutch truck-converter Holthausen Clean Technology, bringing the two companies' fraught relationship to an end.
But the agreement has taken months to negotiate, with Hyzon originally agreeing to pay €27m for half of Holthausen's stake in May 2022.
However by October the deal had fallen through, alongside a 50% collapse in Hyzon's stock price on the back of allegations of fake customers and exaggerated orders — refuted by Hyzon — made by a short selling investor activist fund, Blue Orca.
The final deal will see Hyzon pay around $3.96 for each of Holthausen's shares, more than double the price of Hyzon Motors' Nasdaq-listed shares of $1.79 as of 1 December 2022.
But in real cash terms Holthausen will have taken a significant hit, walking away with just 10% of the €54m value of its stake agreed with Hyzon in May.
Exit
Holthausen first sought to exit the partnership earlier this year in the wake of the allegations that have rocked the US parent company over the past two years.
The decades-old firm said that Hyzon's decision to list on the Nasdaq stock exchange in 2021 meant that it was out of step with Holthausen's family-owned business ethos.
And Hyzon, which is under investigation by the US Securities and Exchange Commission (SEC) over the fake customer allegations, claimed that it had found "operational inefficiencies" at the duo's Dutch factory in Winschoten, which has reportedly faced a host of staffing issues and supply chain problems.
It is not clear which of the companies will retain ownership of the Winschoten facility.
Hyzon has not filed any financial results with the Nasdaq stock exchange for the past two quarters, and has warned that its previous financial statements should not be relied upon after discovering "certain issues regarding revenue recognition timing and internal controls and procedures".
The US company said that the Holthausen deal demonstrated its commitment to "correcting inefficiencies discovered in the European operations and strategy", adding that it had "refreshed" its long-term growth strategy.
"This agreement is a positive step towards realigning our business and improving our market position and value creation opportunities," said Parker Meeks, Hyzon's interim chief executive officer. "We firmly believe that this acquisition will facilitate those operational improvements essential to a world-class organisation."
However the company has not published an updated growth strategy on its website, and had not responded to a request from Hydrogen Insight to see the document at the time of publication.