US-based Nikola has for the first time revealed a firm target on how many hydrogen trucks it plans to deliver in 2023 and has secured a fresh order from a new customer.
The developments came as the company reported disappointing fourth quarter financial results that increased pressure on its already depressed share price.
Nikola, which infamously faked a working prototype at a launch event six years ago, will deliver its first hydrogen trucks this year.
The company has been secretive around disclosing how many hydrogen vehicles it would hand over to customers, but investors now have the firm numbers they have been waiting for.
Nikola expects to ship 125-150 hydrogen fuel cell trucks to dealers in 2023, it said during an earnings presentation to investors and analysts on Thursday.
The figure was released alongside a new order of 20 hydrogen trucks from logistics operator Richter, to be delivered in 2024.
Nikola said Richter plans to buy more of the trucks over the next four to five years, possibly transitioning its fleet of 160 trucks.
No word on giant Anheuser-Busch contract
Nikola has previously stated it had an order for "up to 75" hydrogen trucks for electrolyser producer Plug Power, and a further 15 for California-based warehouse and logistics company BiagiBros. The company says it will deliver on both on these deals in 2023.
A massive order of 800 hydrogen trucks by brewery Anheuser-Busch announced in 2018, was not mentioned during the presentation.
However, Nikola president Michael Lohscheller referred to a "big agreement" with the brewery during a question session and answer with analysts.
Hydrogen Insight has approached Nikola for an update on this order, and a 100-truck letter of intent agreement announced in 2021, but has yet to receive an answer.
Stock hit by weaker than forecast earnings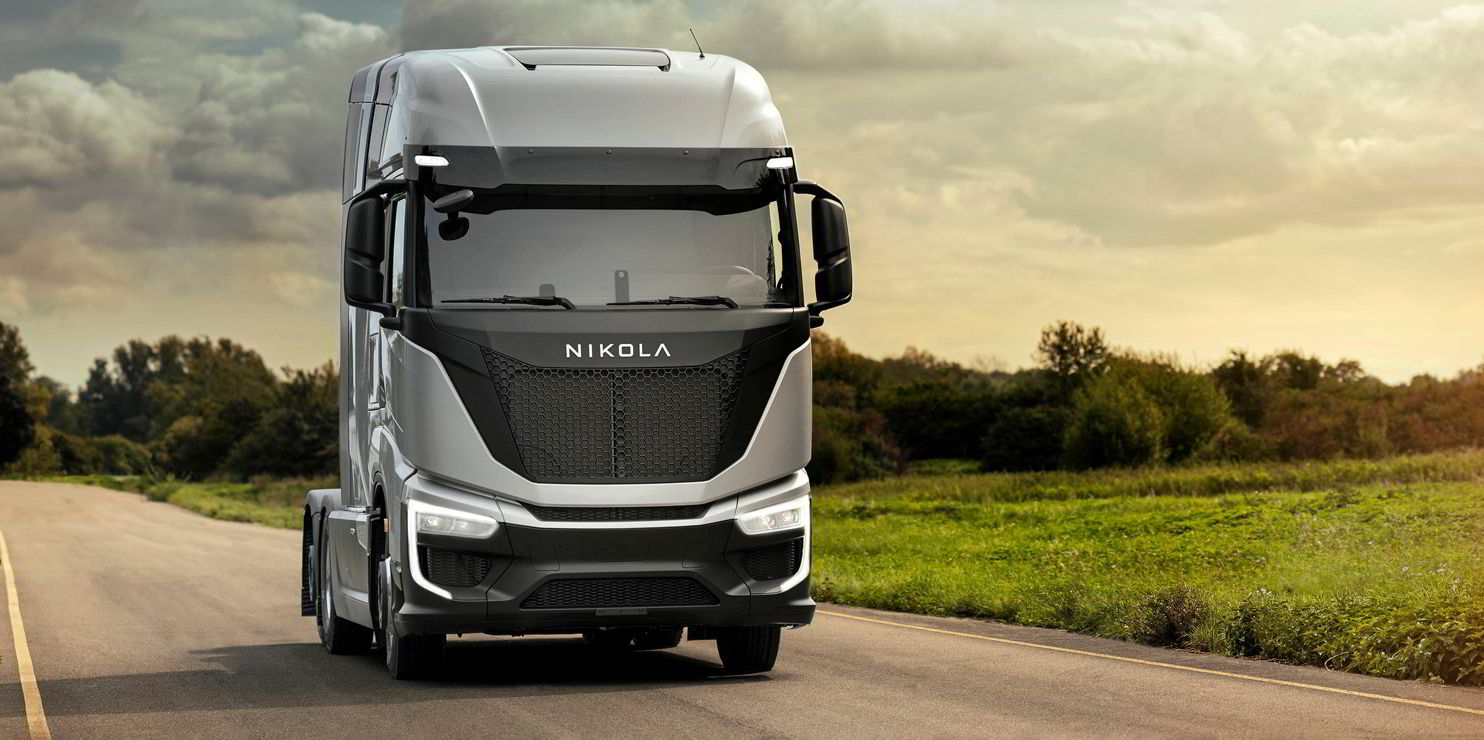 The market reacted negatively on Nikola's financial and operational update on Thursday, sending the shares down by 6%. Stock approached all-time lows, as the company missed revenue expectations from analysts.
Fourth quarter revenue of $6.6m missed the $32.1m expected forecast, according to Refinitiv and quoted by CNBC.
Nikola's quarterly net loss rang in at $222.1m, deeper than the $159.4m lost at this stage a year ago.
Its battery-electric version updates also attracted significant attention, as the company revealed it only sold 20 last year.
This was a severe blow to the company's own estimates from May 2022, when it said it expected to ship 300-500 battery-electric trucks by the end of 2022.
While Nikola had cut its guidance twice last year on battery-electric truck sales, the surprisingly low number did not seem to inspire confidence from the investors.
Hydrogen trucks in 'good shape'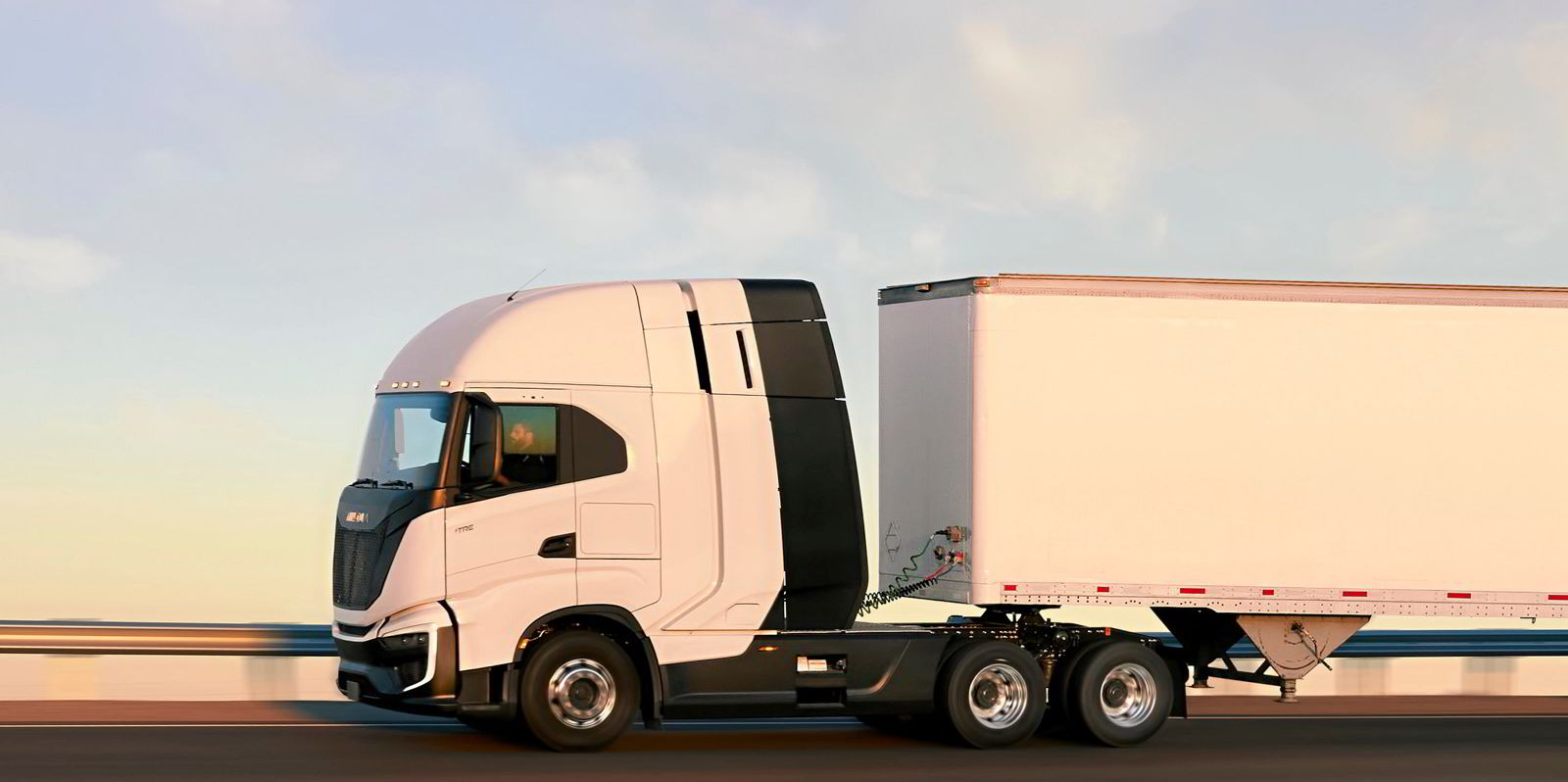 Nikola's president Michael Lohscheller said on Thursday the company was using lessons learned from developing its electric truck for the ongoing evolution of the fuel cell version.
He said the hydrogen trucks were in "good shape" and the development is achieving good milestones.
"We see the first deliveries in the fourth quarter when we will launch the fuel cell truck, and then obviously, this will improve step by step in the coming years," Lohscheller said.
"The good thing, I think, is that we see good feedback from the demos. And this feedback is critically important. So, we're on a good path of first deliveries this year and then improving into '24 and '25."
The company also revealed targets for its parallel hydrogen fuel plans, now aiming to reach 300 tonnes per day of hydrogen fuel by 2026. This will be available from approximately 60 refuelling stations.
Lohscheller said the strategy was to be asset-light and capital efficient. "That means we will have partners for our hydrogen hubs and refuelling stations," he explained.
Kim Brady. the company's chief financial officer, added that "We think we have a very compelling business model as we go into start of production for fuel cell truck and, ultimately, delivering those fuel cell trucks and by having fuel available.
"We believe there is an opportunity to potentially accelerate fast. This is something we can orchestrate and we can control, much better than permanent charging infrastructure for BEVs [battery electric vehicles]."
Turbulent past
Nikola has been through turbulent times, with former CEO Trevor Milton found guilty of securities fraud last October after lying to investors.
Under his leadership, the company announced in August 2016 that it would be building a hydrogen fuel-cell truck.
It showed off a prototype in December 2016 at a massive launch event that became infamous and a key part of the fraud case against Milton.
A video that seemingly showed the prototype driving along a road was merely showing it rolling down hills without any force of its own, as Nikola later admitted.
The company began listing its shares on the Nasdaq stock exchange in June 2020, and at one point it was worth more than US auto giant Ford.
But a report in October 2020 by short-seller outfit Hindenburg Research revealed "an ocean of lies" at the company, sending its stock plunging. The share price has steadily fallen since then, to an all-time low of $2.11 in December 2022 — a 97% fall from peak.
Hindenburg Research hit the headlines again in January when it accused the Indian industrial conglomerate Adani Group — which had announced ambitious plans in green hydrogen — of "brazen fraud" and "the largest con in corporate history".