Motive Fuels has announced that it will close its two London-based hydrogen filling stations on 26 May, after admitting that the company — a joint venture between UK electrolyser maker ITM Power and energy/commodities player Vitol — had lost £2m ($2.5m) a year on its "light vehicle fuelling stations" since 2019.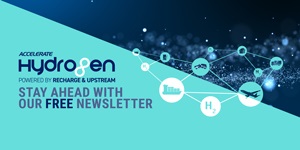 Hydrogen: hype, hope and the hard truths around its role in the energy transition
Will hydrogen be the skeleton key to unlock a carbon-neutral world? Subscribe to the weekly Hydrogen Insight newsletter and get the evidence-based market insight you need for this rapidly evolving global market
The refuelling sites in Rainham and Teddington had been designed mainly for cars, "but the company believes that demand for hydrogen for fuel-cell powered cars is currently not strong enough to sustain these pumps", Motive said in a statement.
The company will now "refocus its core business to providing hydrogen refuelling for large commercial vehicles powered by hydrogen fuel cells".
This leaves only one hydrogen filling station in London — operated by Air Products at a Hilton hotel near Heathrow Airport, which was out of operation due to a technical error at time of publication — and, according to hydrogen mobility website H2.live, only five in total throughout the UK.
In October last year, there were 11 in operation across the country.
Motive owns two of the remaining five hydrogen pumps in Britain — both of which are suitable for heavy vehicles but are hidden away on industrial estates — and the other two are both in Aberdeen, northeast Scotland.
Motive Fuels had previously closed down four hydrogen filling stations it operated — three of which were on Shell forecourts, as exclusively revealed by Hydrogen Insight last October, and another in Swindon, southern England.
ITM had owned 100% of Motive (then known as ITM Motive) until March last year, when it sold a 50% stake in the company to Vitol, but in January this year, new ITM CEO Dennis Schulz said he wanted to exit the joint venture as part of his plan to "stop the financial bleeding" at the electrolyser maker.
"Following a recent review of our station performance we do not see sufficient demand to support the investment needed to continue the station operation," said Motive commercial director James Cross.
"The closure of these sites reflects their small footprints, and that they are the first-of-a-kind prototype facilities. Learning from this has allowed us to improve our future network."
That wording is remarkably similar to the explanation of why Shell and Motive decided to close their three hydrogen filling stations last year, with a Shell spokesman telling Hydrogen Insight at the time: "The closure of these sites is a reflection of their small footprints from them being the first of a kind and prototypes which we have learned from, allowing us to improve our future network."
The Motive press release says that the company "will now look to develop new refuelling sites for large vehicles, which it anticipates will take greater benefits from hydrogen than passenger vehicles in the short to medium term".
According the latest available figures, there were only 176 hydrogen fuel-cell cars on the UK's roads at the end of September 2022 — 148 Toyota Mirai models and 28 Hyundai Nexo units. That actually represents a fall from a high of 196 in 2020.
While car-focused hydrogen filling stations have all but disappeared in the UK, many companies still believe that the molecule has a bright future as a fuel for heavy vehicles.
For instance, British start-up Element 2 plans to install 35 new hydrogen filling stations across the country — aimed primarily at large commercial vehicles, but also able to be used by cars — and it is now in talks to be acquired by special purpose acquisition company (SPAC) Pineapple Power.
Ironically, former ITM Power CEO Graham Cooley, who launched ITM Motive, is now advising Pineapple on the acquisition.