Oil giant Chevron has pledged to invest $25m in a green waste-to-hydrogen project in California, that is aiming to deliver H2 fuel to hydrogen refuelling depots for use in transport applications.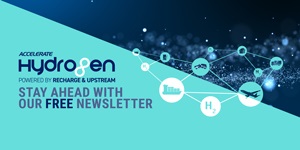 Hydrogen: hype, hope and the hard truths around its role in the energy transition
Will hydrogen be the skeleton key to unlock a carbon-neutral world? Subscribe to the weekly Hydrogen Insight newsletter and get the evidence-based market insight you need for this rapidly evolving global market
The $50m plant in Richmond, northern California, will be designed to handle 99 wet tonnes of organic (food and green) waste diverted from a local landfill, producing 2,400 tonnes per year of hydrogen.
Green fuels start-up Raven SR will operate the facility as part of a joint venture with the oil giant, which also includes troubled hydrogen fuel cell (FCEV) truckmaker Hyzon Motors, which is currently under investigation by US financial regulators.
A spokesperson for Raven told Hydrogen Insight that the partners have committed firm funds for the scheme, which will be delivered by project company, Raven SR S1, and will come on line by 2024.
Raven SR S1 will be 50% owned by Chevron, 30% by Raven and 20% by Hyzon, meaning that the three companies will commit $25m, $15m and $10m respectively.
An investment decision on the project was reached some time ago, Hydrogen Insight understands, although a spokesperson for the company would not be drawn on whether this amounted to a final investment decision (FID) as understood in infrastructure investment terms.
A spokesperson for Raven said the company has already begun engaging fabrication companies in order to build the plant, which will be located on the landfill site delivering the organic waste.
The equity deal agreed this week was set up so that Chevron and Hyzon, which are both financial backers of Raven, could secure hydrogen offtake from the plant along equity lines. However, the funds committed by Chevron and Hyzon for the project company is all new funding outside of the original strategic investment.
Chevron plans to deliver its 50% of the H2 output to refuelling stations in the Bay Area and northern California, and Hyzon will send its 20% to an H2 refuelling hub for hydrogen FCEV trucks in Richmond.
The trio gave no details on Raven's plans for its share.
Chevron and Hyzon have already given financial backing to start-up Raven, which has also secured investment from South Korean financier Samsung Ventures, Japanese trading house Itochu and Ascent H2 Fund.
Raven claims its waste-to-hydrogen technology, a non-combustion steam and carbon reforming process, uses less than half the electricity of electrolysis per kg of hydrogen produced, and no fresh water, a pertinent matter in drought-ridden California.
The only electricity that is needed is to heat the first and second stage reformer, and to compress the H2, which Raven says is "significantly less energy intensive" than green hydrogen production.
To lower carbon emissions, the partners intend to use power from landfill gas generators located at the waste facility from which it sources its organic feedstock.
Nevertheless the picture is mixed for the future of hydrogen transport fuels in California, which is by far the biggest market for hydrogen vehicles in the US.
Yesterday the US federal government lauded the potential of hydrogen trucks to carve out a niche in long-range trucking.
But also comes as the Hydrogen Fuel Cell Partnership reported a 20% year-on-year slump in passenger car sales in California, the only state where they are sold. Sales of battery electric vehicles (BEVs) meanwhile, boomed
Hyzon is currently under investigation by the US financial regulator the Securities and Exchange Commission (SEC) over allegations of fake orders — allegations that are denied by the company.
As a result, the Hyzon's share price has tanked over the past two years, and last month it had to buy out its own European subsidiary for a significant premium on its own listed value after its relationship with its partner in the venture broke down irrevocably.
UPDATE: Corrected name of project to Raven SR S1, and clarified that site of the project will be located within the landfill